Arrival Day
Monday, 3 June - Afternoon / Evening
16:00 - 20:00
Registration & Welcome

Upon arrival and checking in at your hotel, please make your way to the lobby at the Clarion Hotel Tyholmen to register at the NorCast desk. A NorCast representative will attend the desk between 16:00 and 20:00 hrs to provide you with your welcome pack which consists of your Welcome letter, Welcome drink coupons, a lanyard/name tag and NorCast information.
In case of late arrival, please request your welcome pack from the staff at the hotel reception where you will be staying.
Bronze Sponsor
The welcome event is Sponsored by Drache GmbH, Germany
Day 1
Tuesday, 4 June - Morning Session
08:00 - 08:10
Welcome Note

Mr. Robert Cornels Nordli
Mayor of Arendal Municipality
08:10 - 08:20
Opening Remarks
Mr. Arne Schaathun, Coordinator
08:20 - 08:45
Four Casthouses destroyed in 7 months - Is this an Anomaly or a Trend?
Review of four (4) recent Casthouse Explosions - Japan, China (2) and Norway.
Mr. Alex Lowery, General Manager, Wise Chem LLC, New Albany, USA
08:45 - 09:10
Casthouse Vision at Constellium
Mr. Pierre Yves Menet, Casting & Recycling Group Manager, C-TEC - Constellium Technology Centre, France
09:10 - 09:30

Coffee Break (20 min)
Bronze Sponsor
Sponsored by Wagstaff Inc, USA
Section
DC-Casting Technology
09:30 - 09:55
Innovative Solutions to meet the new Challenges of DC-Casting Machine Upgrades - "Autopak Metal Drive System"
Novelis PAE presents it's new Metal Drive System, including a field bus concept and a capacitance metal level regulation, developed to associate the safety of a full automatic DC Casting machine with the flexibility of a manual system.
Mr. Antoine Le Tullier, Sales Manager Casthouse Equipment, Novelis PAE, France
Section
Aluminium Dross Treatment
09:55 - 10:20
Sustainable & Profitable Dross Practices
How can the industry reduce the impact of dross on the bottom line and reduce the environmental impact and liability of dross processing?
The Presentation will focus on practises and technologies being employed around the world and introduce the salt-free dross technology DROSRITE™, which enables Smelters to maximize Aluminium recovery, while eliminating the environmental issues associated with current dross processing technologies.
Mr. David D'Aoust, Sales Manager, PyroGenesis Canada Inc., Canada
Section
"Green Aluminium"
10:20 - 10:45
"75R Recycling" of Aluminium with low CO2 Footprint
How the Aluminium industry can contribute to reduce the environmental impact.
Mr. Ludovic Dardinier, Managing Director, Hydro Clervaux, Luxemburg
10:45 - 11:05

Coffee Break (20 min)
Bronze Sponsor
Sponsored by Wagstaff Inc, USA
Section
Twin Rollers and impact on Microstructural Properties
11:05 - 11:30
Influence of Solidification characteristics introduced by different Twin Roll Casters on Microstructural Properties and their response to thermo-mechanical processes
Dr. Murat Dundar, Technology Director, Assan Alüminyum, Turkey
Section
Homogenization-Heat Treatment Improvement
11:30 - 12:00
Latest Development in Homogenization Process
Best available heat treatment technology for billets and slabs in terms of product quality, productivity and flexibility.
Mr. Stefan Pelech, Managing Director, Hertwich Engineering GmbH, Austria
12:00 - 13:00

Lunch at the Conference Hotel
Silver Sponsor
Sponsored by Hoesch Metallurgie GmbH, Germany
Day 1
Tuesday, 4 June - Afternoon Session
Time
Distinguished Guest Speaker
13:00 - 13:45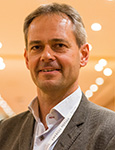 Dr.Ing. Hans Erik Vatne
Senior Vice President, CTO - Chief Technology Officer
Norsk Hydro ASA, Oslo, Norway
(In lieu of Dr.Ing. Svein Richard Brantzæg, President & CEO, Norsk Hydro ASA)
Section
Casting Billets & Slabs with higher recycling rates
13:45 - 14:10
Producing High Quality Billets & Slabs from Recycled material - A contradiction?
Dr. Markus Schober, Managing Director, Hammerer Aluminium Industries Holding GmbH, Austria
14:10 - 14:30

Coffee Break (20 min)
Bronze Sponsor
Sponsored by Assan Alüminyum, Turkey
Section
Aluminium Value Chain - Overview
14:30 - 14:55
Hydro's Growth in Aluminium - Roof Rails & Trims
Full value chain control of quality from metal to final product.
Dr. Martijn Vos, Managing Director, Hydro UK Components Ltd., United Kingdom
14:55 - 15:20
Will new, lower cost Scandium supply encourage increased adoption of High-Performance Aluminium Scandium alloys?
A review of current alloy developments and applications, Russian, Filipino and Chinese supply and latest developments in Nickel laterite machineproposal in Austria and potential for European red mud and Scandium extraction.
Aluminium Scandium hardener production is also discussed.
Professor John Grandfield, Director, Grandfield Technology Pty Ltd, Australia
15:20 - 15:40

Coffee Break (20 min)
Bronze Sponsor
Sponsored by Assan Alüminyum, Turkey
Section
Critical Equipment
15:40 - 16:05
LIMCA III: Operation Principal, Casthouse Results & Applications
Joint presentation by:
Mr. Daniel Gagnon, Sales Manager, ABB Metallurgical Analysers, Canada
Dr.rer.nat. Volker Ohm, Vice President, Hoesch Metallurgie GmbH, Germany
Section
Heat Exchanger Material
16:05 - 16:30
Experiences and Challenges during thin Gauge Rolling of multi-layer laminated Heat Exchanger material - Hot Rolling, Cold Rolling and Annealing
Mr. Anders Johansson, Senior Advisor Global Technical Support, Granges AB, Sweden
---
---
Day 2
Tuesday, 5 June - Morning Session
08:15 - 08:20
Opening Remarks
Mr. Harald Bentzen, Committee Member & Director Casthouse and Genesis, Hydro Extruded Solutions
08:20 - 08:35
Safety Wake UP
Dr.Ing. Roar Ørsund, Plant Manager, Hydro Sunndalsøra, Norway
08:35 - 09:00
LME Aluminium Update and Forward Projections
Mr. Henrik Buer, Industry Analyst, Corporate Strategy & Analysis, Norsk Hydro ASA, Norway
Section
Foundry Alloys and E-mobility
09:00 - 09:25
E-Mobility - Challenges for Aluminium Castings
The fulfilment of environmental legislation leads to replacement of internal combustion engines (ICE) by hybrid powertrains (ICE + electric machines) and/or by battery electric vehicles (BEV) in the upcoming years.
The speed of transition is still unknown, which makes it difficult to properly plan for future production.
Professor Dr.Ing. Franz Feikus, Nemak GmbH, Germany
09:25 - 09:45

Coffee Break (20 min)
Bronze Sponsor
Sponsored by Pyrotek Scandinavia AB, Sweden
Section
Short Introduction of Two Seminars after the NorCast Conference
09:45 - 09:55
Grain Refining
"Optifine" - New Grain refining Concept providing Improved Quality at reduced cost
This brief presentation is an introduction of MQP's Optifine Seminar held on Day 2 afternoon/evening at Captain's Private Club.
The Seminar will focus on MQP's operational experience from several regular applications.
Mr. John Courtenay, Managing Director, MQP Ltd, UK
09:55 - 10:05
Dross Treatment
ALTEK's Latest Casthouse Development and Operational Experience
This brief Presentation is an introduction concerning ALTEK's Seminar held on Day 2 afternoon/evening after the NorCast Conference.
The Seminar will cover ALTEK's new developments including Agitator (maximizing recovery), Onspec for online analysis, Product XX (new technology for liquid metal analysis), SmartRec (energy recovery), New Magnetic Technologies & Applications and feedback on ALTEK's latest operational results.
Mr. Alan Peel, Managing Director, ALTEK Europe Ltd, UK
Section
Casthouse Panel - "Lessons learned"
10:10 - 10:55
The Panel will present a few "lessons learned" and invite the audience for discussions
The panel consists of the following members
Mrs. Ann Øygaard, Hydro Høyanger, Norway
Dr.Ing. Aida Bermudez, Alcoa Lista, Norway
Dipl.Ing. Dr mont Bernd Prillhofer, AMAG Casting GmbH, Austria
Mr. Nicolas Ligonesche, Trimet, France
Chair of Panel
Mr. Stian Rørvik, Committee Member & Head of Customer Technical Support - Sheet Ingot & Foundry Alloys, Hydro, Oslo, Norway
10:55 - 11:15

Coffee Break (20 min)
Bronze Sponsor
Sponsored by Pyrotek Scandinavia AB, Sweden
Distinguished Guest Speaker
11:15 - 12:00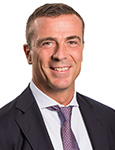 Mr. Emilio Braghi
Senior Vice President & President
Novelis Europe
12:00 - 12:25
Ford Motor Company, Germany
"Cost efficient Aluminium Casting for Chassis & Body parts"
Special Invitee:
Mr. Matthias Warkentin, Casting Specialist, Ford Research & Advanced Engineering, Europe
12:25 - 12:50
Steel-Aluminium Connections Using Self-Piercing Riveting Combined with Adhesive Bonding
Special Invitee:
Professor Magnus Langseth, Centre Director CASA - Centre for Advanced Structural Analysis, NTNU Norwegian University of Science and Technology, Trondheim
12:50
Summary & Close of Conference
13:00

Lunch at the Conference Hotel
Silver Sponsor
Sponsored by Hertwich Engineering GmbH, Austria