Arrival Day
Tuesday, 31 August
Afternoon & Evening

Registration & Welcome
A Welcome Event will be arranged at the local restaurant "Sympossium" which is located on the waterfront on the other side of "Pollen".
Day 1
Wednesday, 1 September - Morning Session
08:00 - 08:10

Welcome Note
Mr. Stein A. Ytterdahl, County Governor
Agder County
08:10 - 08:20
Opening Remarks
Mr. Arne Schaathun,
Chairman & Coordinator
08:20 - 08:45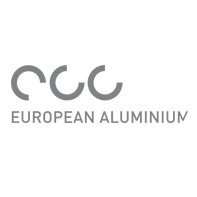 The Human Factor

Special Invitee
Dr Gerd Gøtz, Director General
European Aluminium, Brussels,
Belgium
Section
Aluminium Market in Asia
08:45 - 09:10
Secondary Aluminium Alloy Market Situation in Asia
Mr. Masao Montani, Senior Executive Officer, Daiki Aluminium
Industry Co., Ltd.
Japan
09:10 - 09:30

Coffee Break (20 min)
Section
DC-Casting Technology
09:30 - 09:55
VDC Casting of Rolling Sheet Ingot with Mold Shape Control Functionality.
The benefits to casthouses and rolling mills can be achieved by operating DC Ingot Mould Tooling incorporating the functionality to dynamically control the rolling face wall moulds. The achievable mould size flexibility allows higher casting speed and less scrap from the saw and the scalping process plus providing more consistent ingot stacking.
Dr Ing Manfred Lueck, Area Manager Europe, Germany
Wagstaff Inc, USA
09:55 - 10:20
An update of ALTEK's Dross Management Developments & Introduction of new Technology.
A special ALTEK Seminar will follow on Day 2 after the NorCast Conference.
Mr James Herbert, Global Sales Director
ALTEK / Harsco Cooperation, UK
10:20 - 10:45
Efficient Recycling of Contaminated Scrap
With the high End of life Recycling rates, Aluminium is a Key Contributor to Circular Economy
Mr Tom Schmidt, Sales Manager
Otto Junker GmbH
Germany
10:45 - 11:05

Coffee Break (20 min)
11:05 - 11:30
You are the target – Cyber-attacks are getting bigger and bolder. How do we position an active defense against these threats?
Mrs Karianne Myrvold,
Communications Manager, Norway, Denmark & Iceland
TREND Micro Inc.

Section
Removal of Trace Elements
11:30 - 11:55
Behaviour of minor elements in Al melts with Time & Temperature
A laboratory study about the fading / oxidation of specific trace elements which are new in the recycling loop and potential removal strategies, but with a special focus on "natural removal" just by refilling of crucibles, fading with time etc. The actual elements in this presentation are the well-known Sr, Ca, P, Na, but also Li, Ag.
Dr rer. nat. Volker Ohm, Technical Director,
Hoesch Metallurgie GmbH, Germany
12:00 - 13:00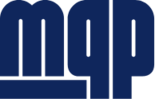 Lunch at the Conference Hotel
Day 1
Wednesday, 1 September - Afternoon Session
Time
Distinguished Guest Speaker
13:00 - 13:40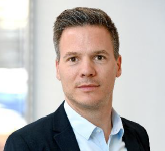 Dr Ing. Andreas Lutzerath, Board Director
Trimet Aluminium SE, Germany
Section
Refractory Design for DC Table Top
13:40 - 14:05
Industrial Up-Scaling and Implementation of the Electro-Magnetic Filter Priming (EMFP) System
The Electro-Magnetic Filter Priming (EMFP) system is a novel method utilizing commercial grade Ceramic Foam Filter (CFFs) during light metal filtration. The EMFP system successfully proved to be a powerful filtration method, allowing the cast house to reproduce metals cleanliness levels comparable with Deep Bed Filtration (DBF) or Metal Cartridge (MCF) at reduced capital investment and increased flexibility, adjustability, and automation.
Dr Ing Robert Fritzsch, R&D Engineer,
Pyrotek Ltd, UK
14:05 - 14:25

Coffee Break (20 min)
Section
Green Aluminium – Recycled Material & Quality Issues
14:25 - 14:50
The Hydro Concept: " Reduxa & Circal "
Mr Jean-Marc Moulin, Director of Sustainability
Hydro Extruded Solutions,
Hydro BeNeLux.
14:50 - 15:15
Constellium Ultrasonic Inclusion Detection in liguid Aluminium – "Batscan".
The presentation will highlight the capabilities of the system developed by Constellium. The return of experience based on operation in 2 plants producing can stock, will be discussed.
Mr Pierre Yves-Menet, Casting & Recycling Manager
Constellium Technology Centre
France
15:15 - 15:40
Intergranular Corrosion Resistant Extrusion Alloy for Automotive Application.
Dr Ing Luisa Marzoli, Deputy Director – R&D,
Trimet Aluminium SE,
Germany.
15:40 - 16:00

Coffee Break (20 min)
Section
Critical Equipment
16:00 - 16:25
SMART Billet Casthouse
Integrated Solution for the Aluminium Recycling Industry from single business partner.
Dipl.Ing Guenter Wimroither, Area Manager
Hertwich Engineering GmbH,
Austria
Section
Distinguished Guest Speaker
16:25 - 17:00
Mr Rob van Gils, CEO
Hammerer Aluminium Industries GmbH,
Austria
---
---
Day 2
Thursday, 2 September - Morning Session
08:15 - 08:20
Opening Remarks
Mr Herman Koss, Head of Remelt Alunorf, GmbH, Germany
& Committee Member
08:20 - 08:35
Safety Wake UP
Mr Arild Håkonsen, Head of Technology
Hycast AS
Norway
08:35 - 09:00
LME Aluminium Update & Forward Projections
One of the Industry Analysts from Hydro Corporate Strategy & Analysis are expected to give a Presentation.
Section
Grain Refiners & Metal Cleanliness
09:00 - 09:25
Improving liquid Metal Cleanliness by Optimised addition of high efficiency Optifine Grain Refiner.
Dr Shervin Tabrezi, Technical Manager
MQP Ltd,
UK
09:25 - 09:45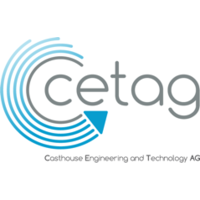 Coffee Break (20 min)
Section
Master alloys & Grainrefiners - Impact on the aluminium industry
09:45 - 10:10
Mega Trend in Automotive and the Impact on Aluminium Industry. Master alloys & Grainrefiners links to the megatrends in automotive industry.
The presentation will describe the "Mega Trend" and highlight and discuss which opportunities and threats the megatrend may bring to the production of Aluminium Semi Products and Recycling of Aluminium
Mrs Agnieszka Drzyzdzyk, President of the Management Board.
AluMetal S.A,
Poland
Section
Casthouse Panel – "Lessons learned"
10:10 - 10:55
The Panel will present a few "lessons learned" and invite the audience for discussions.
The Panel consists of the following members:
Dr.Ing. Thomas Ludwig, Hydro Høyanger, Norway
Dr. Ing. Aida Bermudez, Alcoa Lista, Norway
Dipl. Ing. Dr mont Bernd Prillhofer, AMAG Casting GmbH, Austria
Mr. Nicolas Ligonesche, Trimet France
Chair of Panel: Mr Stian Rørvik
Committee Member & Head of Customer Technical Support – Sheet
Ingot & Foundry Alloys, Hydro Aluminium AS, Oslo
10:55 - 11:15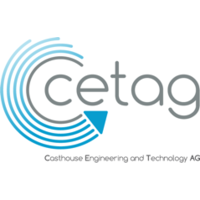 Coffee Break (20 min)
Distinguished Guest Speaker
11:15 - 11:55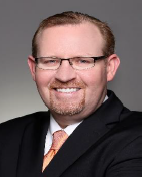 Mr Tim Murray
CEO, Cardinal Virtues Consulting, USA &
Former CEO & President, ALBA – Aluminium Bahrain, Kingdom of Bahrain

11:55 - 12:20
AlMgty – From Sand Casting to 3D Printing.
The evolution of high end sand cast Aluminium-Magnesium alloys to innovative applications in 3D-Printing.

Dipl.Ing Henning Fehrmann, CEO and Owner and
Dipl.Ing Rudiger Franke, Head of Metal Technology

FEHRMANN Alloys
Germany

Section
Aviation – Airbus Technology, Germany
12:20 - 12:45
Lightweight Materials Technology for Aerospace.
Concerning the race from metallic materials and polymer composites, it seems there is a big chance for a new light weight technology in the future aerospace products again. The general challenge is therefore to provide integrated material-technologies solutions by considering all operational steps of the whole value added chain by ensuring that targeted structure properties are received.
Special Invitee:
Dr. Ing. Blanka Lenczowski
Materials Trust Deputy & Senior Expert Material Technology
Germany
12:45
Summary and Close of Conference
13:00

Lunch at the Conference Hotel