Arrival Day
Tuesday, 7 June
Afternoon & Evening
Registration & Welcome
After registration at the conference hotel Clarion Tyholmen, a Welcome Event wil be arranged at a local restaurant close to the waterfront.
Day 1
Wednesday, June 8th - Morning Session
08:00 - 08:10

Welcome Note
Mrs Gina Elisabeth Lund, County Governor
Agder County.
08:10 - 08:20
Opening Remarks
Mr. Arne Schaathun,
Chairman & Coordinator
Section
European Aluminum Bruxelles - 40 years
08:20 - 08:50
Potential Contribution to reach low Carbon in Europe by mid-Century.
Dr Gerd Gøtz, Director General
European Aluminium, Bruxelles,
Belgium
Section
Contributions to Green Aluminium & Climate Change
08:50 - 09:20
Green Hydrogen
Technology Solutions to Enable the Shift to Green Hydrogen
Mr John Barry, Head of Development
Hydro HAVRAND
Oslo, Norway
09:20 - 09:40
Coffee Break (20 min)
09:40 - 10:10
Aluminum Industry
Solutions from the Aluminium industry to achieve the European and Global goals on climate change.
Mr Gerold Keune, Managing Director, Hertwich Engineering GmbH
Austria
Section
DC-Casting Technology
10:10 - 10:40
A New Approach to Customer Support in A Global Industry
Mr Ola Furu, Head of Projects & Sales
Hycast AS, Norway
Section
Molten Metal Analysis
10:40 - 11:10
The Industrial Application of Molten Metal Analysis (LIBS)
The Presentation will discuss recent developments and application of ALTEK's On Spec technology. A system capable of providing real-time bulk metal chemistry of molten metal in both furnace and launder applications.
Mr James Herbert, Global Sales & Technology Director ALTEK Ltd / Harsco Cooperation UK
11:10 - 11:30
Coffee Break (20 min)
Section
Aluminium melt treatment
11:30 - 12:00
Autonomous Furnace Charging and Skimming offers unparalleled Operator Safety.
Rail mounted precision Furnace Tending Vehicles already offer a layer of Safety to Operators over traditional techniques using Forklift Trucks. The introduction of Smart Cameras, capable of making decisions, allow the Operators to be completely removed from these high-risk steps in the Cast House, whilst increasing your Productivity and reducing your Carbon Footprint.
Mr Mark Bumford, Sales Director RIA Casthouse Engineering GmbH Germany
12:00 - 12:30
Rotary Dross Coolers
The Presentation will discuss Dross Cooling and will highlight Energy Savings.
Dr Ing Oliver Moos. Managing Director CETAG – Casthouse Engineering and Technology AG Switzerland
12:30 - 13:30
Lunch at the Conference Hotel
Day 1
Wednesday, 8 June - Afternoon Session
Time
Distinguished Guest Speaker
13:30 - 14:15

Dr Mark White, Executive Director

Alumobility, UK
Alumobility is a global Ecosystem of leading Aluminium Producers and down-stream Partners. Dr Mark White was formerly Technical Specialist Light Weight Vehicle Structure at Jaguar Land Rover, UK.
14:15 - 14:35
Coffee Break (20 min)
14:35 - 15:05
Silicon Metal on Global Basis
Fundamental changes or normal cyclicality? Mr Inge Grubben-Strømnes, Senior Vice President. Elkem Silicon Products, Oslo, Norway
Section
Casthouse Panel – "Lessons learned"
15:05 - 15:50
The Panel will present a few "lessons learned" and invite the audience for discussions
The Panel consists of the following members:
Dr.Ing. Raymond Luneng, Hydro Aluminium Sunndalsøra, Norway Mrs. Aida Bermudez, Alcoa Lista, Norway Dipl. Ing Dr mont, Alexander Poscher, AMAG Casting GmbH, Austria Mr. Nicolas Ligonesche, Trimet Aluminium, France
Chair of Panel: Mr Stian Rørvik Head of Customer Technical Support – Sheet Ingot & Foundry Alloys, Hydro Aluminium AS, Oslo and NorCast Committee member.
15:50 - 16:10
Coffee Break (20 min)
Distinguished Guest Speaker
16:10 - 16:50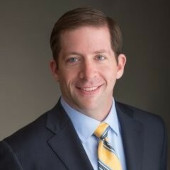 Mr Benjamin Kahrs, Executive Vice President, Chief Innovation Officer,

Alcoa, USA
Alcoa's New Recycling Technology Astraea
---
---
Day 2
Thursday, 9 June - Morning Session
08:15 - 08:20
Opening Remarks
Mr. Hermann Koss, Manager Remelt & Casting Aluminium Norf GmbH, Germany & NorCast Committee Member.
08:20 - 08:35
Safety Wake UP
Dr Ing. Roar Ørsund, Plant Manager Hydro Aluminium, Sunndalsøra Norway
08:35 - 09:05
LME Aluminium Update & Forward Projections
Mr Marian Scheffer, Analyst – Metal Sourcing & Trading, Norsk Hydro ASA, Oslo, Norway
09:00 - 09:25
TiBAl Advance: Recent Grain Refiner Trials at AMG
A brief overview of grain refinement in various alloy systems, highlighting the importance of melt composition and the advantages of a highly efficient and consistent grain refiner. Observations are made on the reduced grain refiner addition levels that are possible with AMG's TiBAl Advance.
Mr Matthew Piper, Technical Support Manager, AMG Aluminium Ltd, UK
09:35 - 09:55
Coffee Break (20 min)
Section
Zr-Poisoning in Grain Refiners
09:55 - 10:25
The Mechanism of Zr Poisoning in the grain refinement of aluminium alloys with Al-Ti-B grain refiners and means to control it.
Mr John Courtenay, Chairman, MQP Ltd UK
Authors: John Courtenay (MQP International Ltd), Yun Wang (BCAT Brunel University, London)
10:25 - 10:55
New ways with Aluminium - Scandium Alloys.
Dr Ing Martijn Vos, Development Manager Rusal, Moscow Russia
Section
Upgrading of Al-scrap to Primary Quality
10:55 - 11:25
Production of primary based alloys from scrap for casting with low CO2 foot-print
The applied technology allows Raffmetal to produce a range of primary grade aluminium alloys from recycling in continuous casting with performance equal to aluminium alloys produced from Bauxite.
Mrs Roberta Niboli, Managing Director, Raffmetal S.p.A. Italy
11:25 - 11:45
Coffee Break (20 min)
Distinguished Guest Speaker
11:45 - 12:30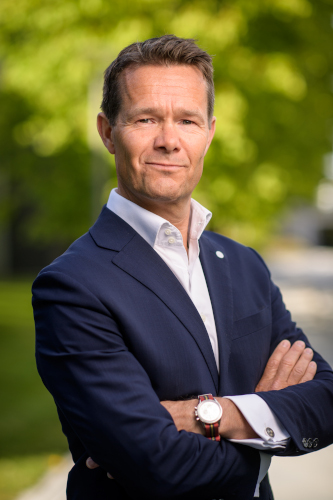 Mr Einar Glomnes, President & CEO
Speira GmbH, Germany
Former Executive Vice President & Head of Hydro Aluminium Rolled Products
Section
Magnesium Metal Market Situation
12:30 - 13:00
Global Magnesium Market - Challenges & Opportunities (virtual)
The Presentation will reflect on the tight Mg supply situation and possible developments in Europe Dr Ing Martin Taube, European Representative, International Magnesium Association IMA Belgium
13:00
Summary and close of Conference - followed by lunch at the Conference hotel.